Virtual conferences have become a standard part of conducting business in the modern world. Nevertheless, many organizations still struggle to foster serious user engagement during these digital meet-ups. Turning in-person seminars, conferences, and celebrations into thriving virtual events is made much easier when you have the right tools and interactive conference ideas to guide you from the start.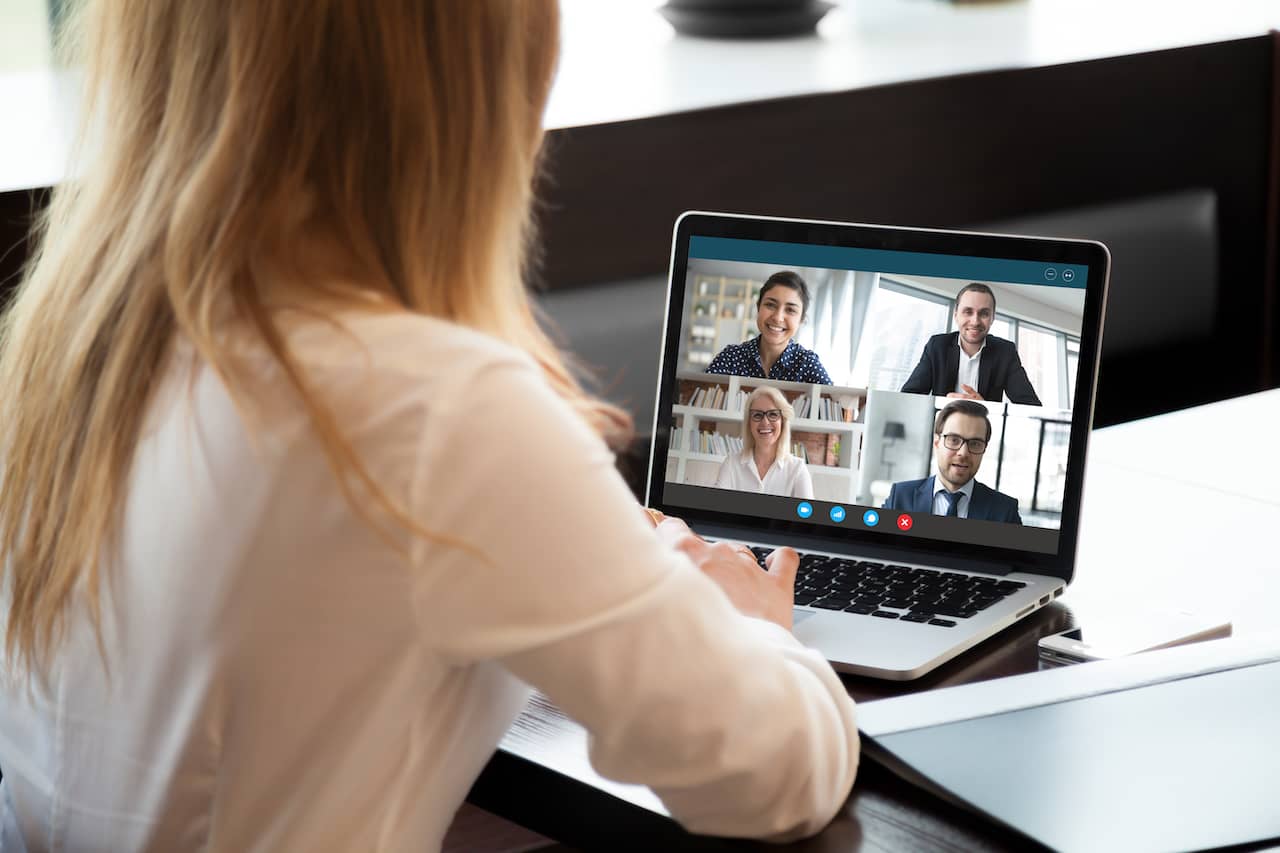 Here are 11 virtual conference engagement ideas that are sure to dazzle your attendees by providing them with a unique, interactive, and memorable experience.
Best Virtual Conference Engagement Ideas
From medical specialists to business experts, professionals are in a future where virtual attendance is the new normal. While in-person events may occur again later, modern technology and social trends that grew from the pandemic have made virtual conference engagement ideas a necessary part of staying relevant well into the future.
Experts at Duke University believe that these virtual gatherings are here to stay. Making the most of this opportunity requires businesses and organizations to come up with virtual event engagement ideas that ensure attendees don't lose focus, leave early, or fail to participate.
So which techniques and activities actually produce results in this day and age?
1. Turn it into a contest
Most virtual conference engagement ideas revolve around getting the attendees invested in the actual event itself. One easy way to do this is to turn things into a contest — allow attendees to submit proposals and announce the winner during the actual conference itself. Or, keep a leaderboard tracking activity by attendee for the duration of the conference, with prizes for those who are most actively engaged.
2. Regularly ask for feedback
Getting your conference attendees to submit feedback about their experience is a surefire way to drum up additional engagement. Some interactive conference ideas tell you to simply solicit feedback via polls sent over email in the aftermath of the conference. This is simply not enough.
Instead, focus on virtual engagement ideas that let attendees give feedback in real-time or even in advance of the conference. Apps and web pages that lead to registration pages, individual break-out rooms, live streams, or social media feeds can all produce great results, and soliciting feedback before the event will help ensure you are giving the attendees what they want.
3. Tap into an interactive platform
What better way to boost engagement at a conference than with realistic networking? Platforms like Preciate allow attendees to move around the room, from conversation to conversation, helping to establish solid human connections that will endure even after the event is over. This authentic networking makes the virtual conference more interactive and memorable.
4. Harness social media
Hashtags that go viral, popular keynote guests getting temporary access to your account, and generating word-of-mouth amongst users is a great way to get conference attendees engaged in the events before they even begin. And don't forget the benefits of user-generated content. If you tie this into the contests mentioned above, you should be in for some good brand and event exposure.
5. Host an award ceremony
Everybody loves to be recognized for their hard work, so why not host an award ceremony? A friendly competitive spirit can quickly be generated, and few other interactive conference ideas leave the virtual attendees as happy when they finally log off.
A virtual guest who receives digital recognition of their hard work will always remember your virtual conference.
6. Stick to a schedule
Virtual event engagement ideas you can find online are often fanciful but unrealistic because they're difficult to cram into a limited time period. The fact of the matter is that most virtual conferences need to be kept on a tight schedule.
Fail to adhere to your own deadlines, and virtual attendees will quickly log off. To ensure everyone remains hooked until the end, keep the show running and on time no matter what.
7. Enable break-out and small group discussions
While virtual conferences may work for meetings, they can be more difficult to network at. By enabling attendees to move away from the main conversation or presentation in order to speak with one another personally, you'll enhance the overall networking value of your virtual event.
Virtual conferences must ultimately serve the interest of attendees. Fail to give them something of value, and they'll never pay attention to you in the future.
8. Allow for virtual presentations
What if attendees have something on their minds they want to talk about? Allowing conference-goers to schedule their own mini-presentations will ensure additional interest is generated before the event begins. It may also pique the interest of attendees who may otherwise tune out of formal, organization-sponsored programming.
9. Leave time for Q&As
After providing so much information to your attendees, they're likely to have a few questions. Leaving time at the end or even along the way for questions can keep attendees engaged and invested in the event.
Start Your Virtual Conference With Preciate
Ready to plan your next virtual conference? Preciate has all the tools and inspiration you'll need to plan an engaging event! Using our revolutionary platform, you can offer your attendees an immersive experience through interactive conversations. Attendees will have the opportunity to move between groups, allowing them to create authentic connections and stay engaged throughout the entire event.
Request a demo today to see why Preciate is your top choice for planning an engaging virtual conference!